Well known for its beaches, also dubbed as one of the top beach destinations in the world, Bali is never boring. An island surrounded by the ocean, there is always something to offer for a relaxing and refreshing holiday. Some are already popular, even legendary like Kuta or Seminyak, and now Pandawa. Others challenge your physic due to its hidden locations, and there are many others that are still waiting to be found and explored.
Some other beaches have different characters with black sands as we will find at the East Side of Bali. Most of them can be reached within a few minutes from the main road Jalan By Pass Ida Bagus Mantra connecting South Bali with Eastern Part of Karangasem. A long road in Bali for everyone who is in the mood for a long drive accompanied by a long playlist of road trip themed songs.
One drive to the east is the best option in Bali for a short break holiday but still near to the beach. It is a trip where travellers will meet locals more often, and experience a slower pace of living. Along the main road, there are many signs pointing to beaches which you may give a go. Wherever you are heading, from or to Karangasem, those beaches are nice 'rest area' to stop by.
For seafood lovers, make a visit to Lebih Beach is something not to be missed. Getting the name simply because the beach is located inside the area of Lebih Village, this beautiful black sand beach has been recommended by many curious travellers as a gem for seafood lovers.
Fresh Catches
As a fishing village, the seafood is supper yummy. Some locals who open beachside warungs offers many choices of seafood dishes to taste, such as fish soup, fish egg soup, sate lilit ikan (fish satay), fish meatballs, and grilled fish, to name some. The special is that those fish are cooked using traditional bumbus, making differences in taste with other locations.
The benefit of its location, a bit far from tourist spot, is each guest will have a more relaxing time as it is usually not as crowded as popular spot like Jimbaran. And, the sellers are not in rush on preparing the dishes, which result in better taste. Probably one important thing to consider, the prices are affordable, or, at least, WAY cheaper.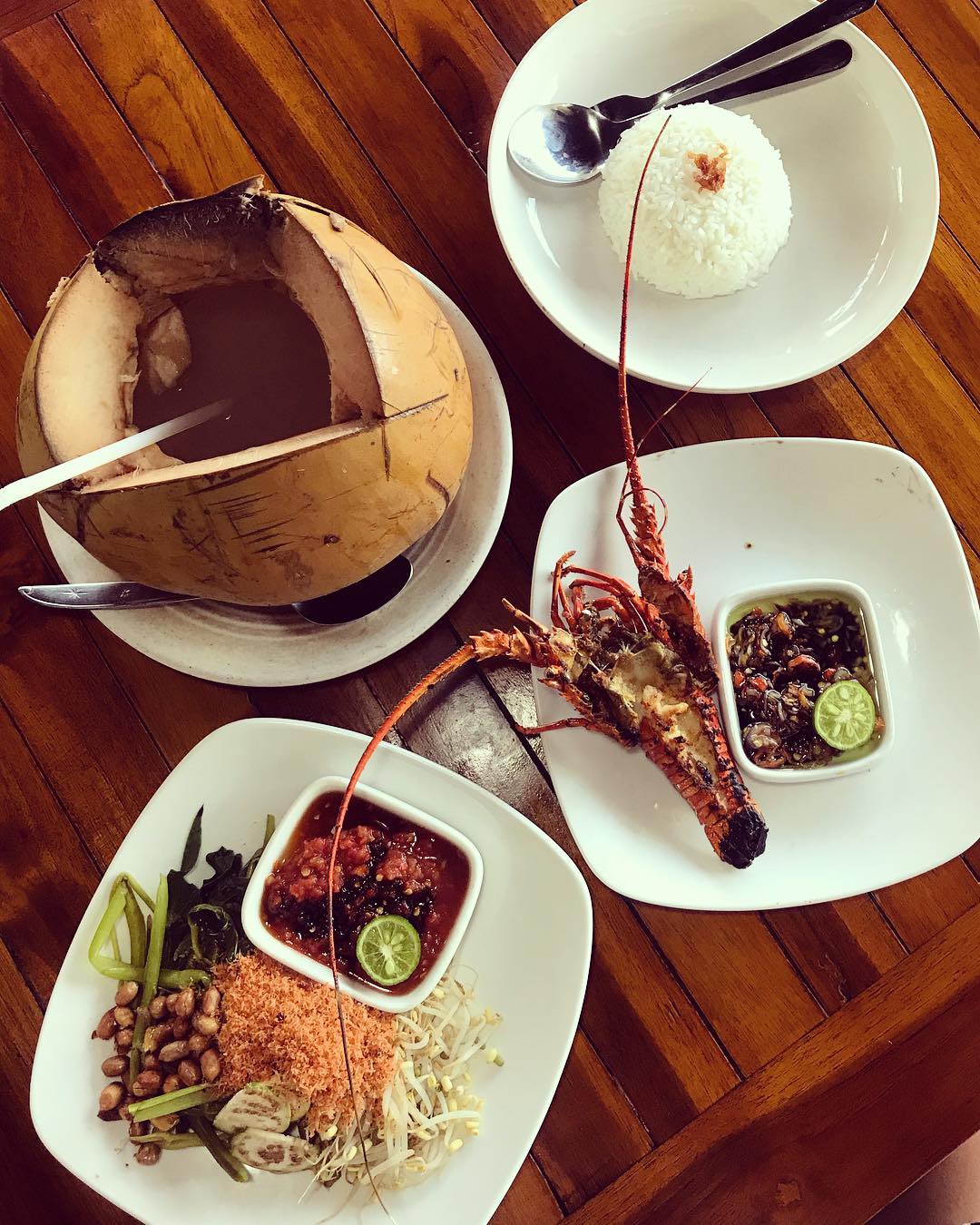 Laidback Vibe
Lebih Beach is a good spot for simply taking a break for a day and enjoy life doing nothing. If you visit here in the afternoon, a bottle of beer is the perfect companion. Take a stroll along the shore, you can walk on the soft black sands on low tide, see the local people activities, or watch the crashing big waves from your seat. Experienced surfer might be interested to play with the waves, but it is not recommended for a beginner.
Rumah Luwih
You may take the laidback atmosphere and feel to a heightened level by spending some nights at Rumah Luwih, located near Lebih Beach. Boasting a colonial style, you may feel being taken to the emerging era of Bali tourism, where everything is serene. Beach is just within the walk, and you can visit anytime. It is a wonderful feeling and experience to be able to experience a bit of past glory while at the same time modern conveniences are within a touch button.