This island seems never sleeps. Aside from the adventures and active life during the day, the glam and beat of its nightlife reveal the other side of Bali. Moreover, the alluring side of Bali during the night is centred on nightclubs and parties, leaving not many options to do. After 10PM, you will be left with two options: go party or go sleep.
For those party junkies, midnight marks the beginning of a wilder trip! However, there are other night-crawlers on this island who aren't into party, and for them, this can be a challenge. Fortunately, it turns out that some places and services in Bali are still offering 24/7 services, rarely closing its door and welcome all visitors anytime. Here are the things you can do after midnight that doesn't involve dressing up and partying.
Late-Night Food Hunting 
While most of the restaurant state the last order is at 10:30PM (an annoying moment when you are still enjoying your time), some places open till late, or even just starting serving in the evening. Those who prefer going out exploring the town, Babi Guling Ibu Dayu and Nasi Pedas Ibu Andhika can be the options for those Balinese food lovers. Alternatively, grab a bowl of Hongkong Porridge at Warung Laota. These food joints are located close next to each other in Raya Kuta Mainstreet in Tuban area.
Watching People
For you who enjoy things from a distance instead of jumping into the stage, stopping by at some café at the side of the street may ignite imaginations or give pleasure. The ground floor of Mama's German Restaurant in Kuta's nightlife district of Jalan Legian has a beer garden area, inviting you to sit and oversee who is coming and who is going. As the restaurant is open 24-hours, a late-night visit here for a beer and bites means you will be able to see all the fuss of the partygoers nearby. If you want to enjoy a similar experience, but at a different location, head to SOHO Bali at Jalan Laksmana, Seminyak.
Light-night Chat at Coffee Shop
Late-night conversation some time serves a private moment where people talk about a more personal matter of their life. So, it is normal to find a quieter place with enough comfortable space not to be heard by people at the next table. One of the well-known 24-hour coffee shops in Kuta area is Sunny 16 Café. Tucked away in a quiet side corner of Fontana Hotel, no need to enter the hotel's gate, the café has several seating options both inside and at the terrace to provide a comfortable moment. Simply a cup of cappuccino and sharing snack bites will keep you both talking for hours!
Souvenir Hunting
Yes, you read it right! Thanks to Krisna Bali Souvenir Center at Tuban area, close to the airport. It may be your first day in Bali or you just want to wander around, visiting here is better than being awake on your bed. Buying now or later, there are so many things unique to see. Hand-made souvenirs, aromatherapy products, key chains, snacks, or fabric – you name it – they are all there. Not to mention that you will have more time to see the options available and make it as a comparison price. If you find here is cheaper than other, you can still drop in on your way to the airport anyway.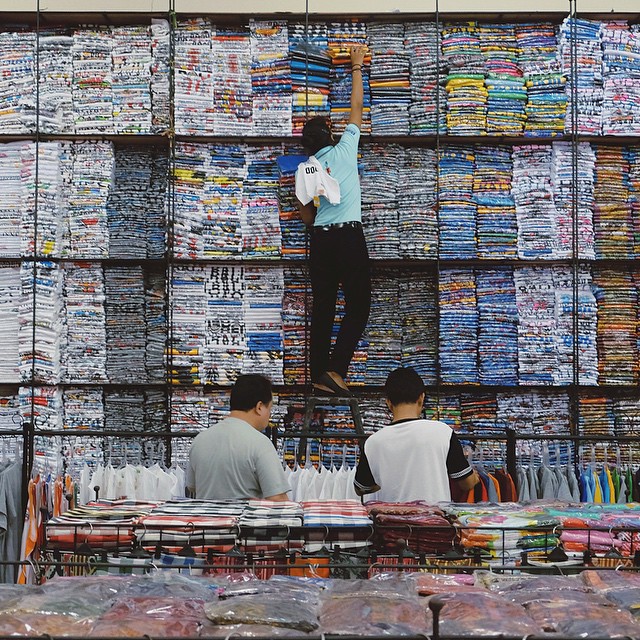 Spa Experience
There will be a time where you just need to sleep due to the tight schedule tomorrow. An hour of pampering hour might help. Knowing that a spa experience should not be a daily experience, AWAY Spa at W Bali Seminyak is open 24 hours to give you the indulgence for body and mind whenever you need it.